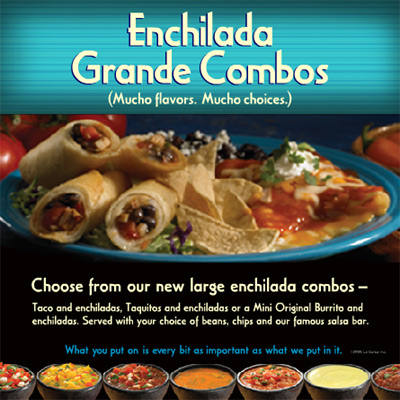 Got to try one of La Salsa's new Enchilada Grande combos yesterday. They come with two cheese enchiladas and you can pick a taco or taquitos or a mini burrito to go with them. I went for the taco and loaded up at their salsa bar, which I still think is the best fast food/fast casual Mexican salsa bar there is.
Official Site
UPDATE: Somebody just informed me you can
become a fan of La Salsa on Facebook
. There's a number of things on this page including better photos of their enchilada combos and a video of their Executive Chef Jeff Clark making some salsa verde. I took my own video of Jeff making salsa verde back in June but a technical glitch kept me from being able to add it to the blog here so I'm glad there's another version out there.