Date of Visits:
October 9 and December 21, 2006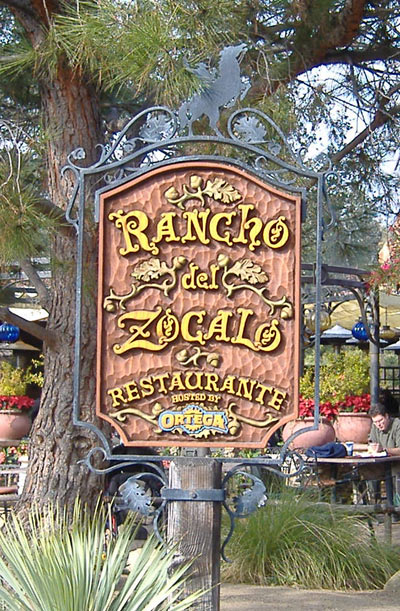 Working on a full-fledged review of Rancho del Zocalo inside Disneyland with plenty of pictures. For now I wanted to point out that they have the same holiday-themed
pastel de tres leches
cake that Cocina Cucamonga at Disney's California Adventure has except that here it looks more genuinely holiday-themed but is not promoted as much.
Here's the rest of the pictures: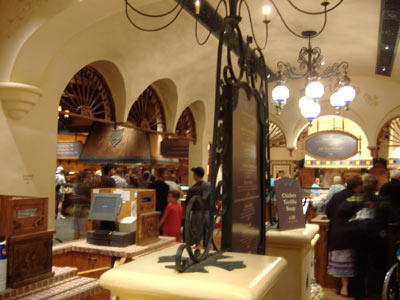 Usually I'm pretty good at not putting up a review until it's really done. This review, however, is coming together piecemeal due to holidays, weddings in the family, etc. The first visit to Rancho del Zocalo for this review was on October 9 when I was at Disneyland with a couple of my brothers (Dave & Scottie, Lee & Lara and Emma & Eva & Ben and Ella, and Gary & Wendy) and their families and with Marissa, Avalon, Kobe, and Cashel who joined with us a little later in the day. It wasn't even me who suggested we eat Mexican food when it came time for dinner. It was Dave. Rancho del Zocalo is in Frontierland right next to Big Thunder Mountain Railroad. It's hosted by Ortega (the people that make the canned salsa) and does the Mexican theme fairly well with a little imagery from the old American South-West thrown in.
The next visit was about two months later by which time I was a Disneyland Annual Passholder so I could do stuff like just go to Disneyland for lunch and take some pictures in the daytime (but I also rode Big Thunder Mountain just before leaving).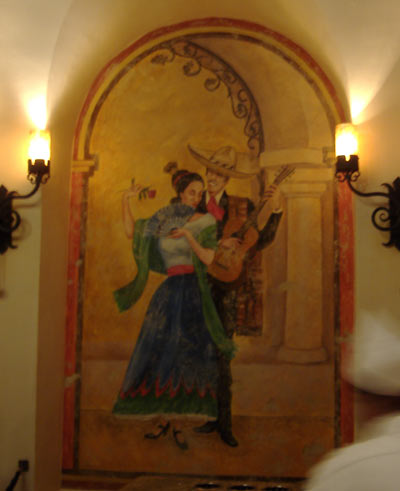 I tried some of Marissa's citrus fire-grilled chicken which was surprisingly moist and tantalizingly flavorful: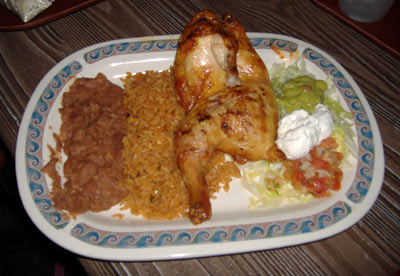 For myself I ordered their Carne Asada/Red Enchilada Platter. The entrees are dished out for you when you order them.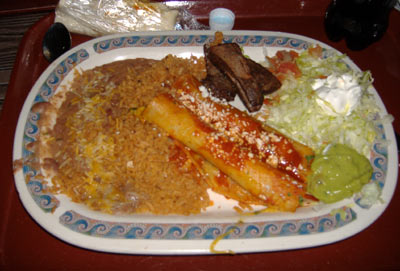 You can get kids' meals that are served on a dish shaped like the iconic Mickey Mouse ears: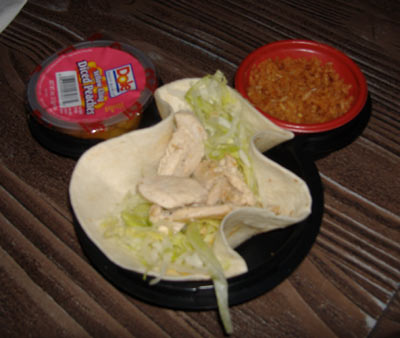 The most colorful tortilla soup I've ever seen: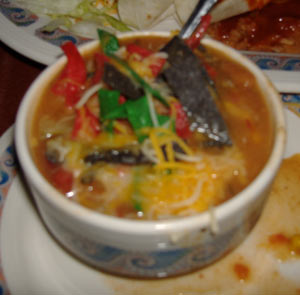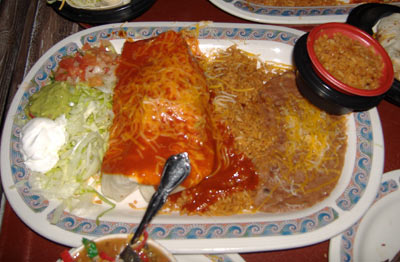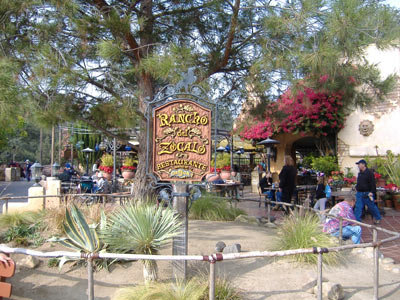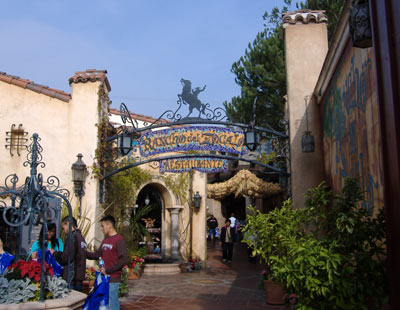 I love this painting here: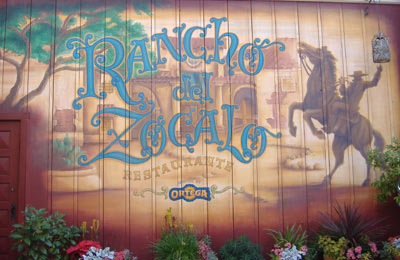 When I went back the second time I got very creative and ordered the exact same entree I had ordered before, the Carne Asada/Red Enchilada Platter: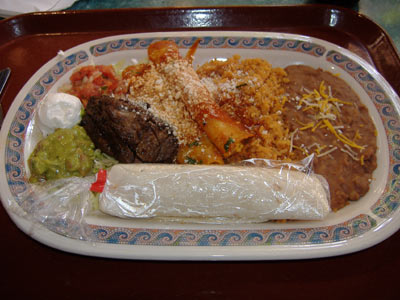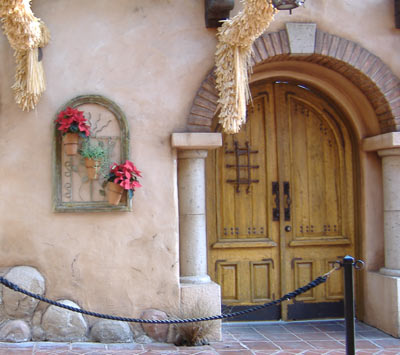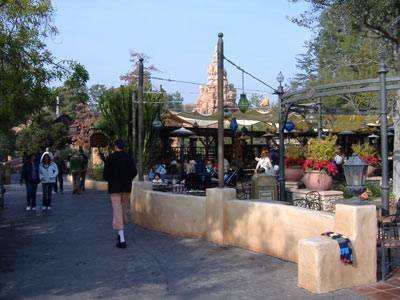 Just like Cocina Cucamonga in Disney's California Adventure and Tortilla Jo's in Downtown Disney, Rancho del Zocalo is not fantabulous but still a little better than you expect it'll be going in and therefore earns a four "Panchito" rating:




Check out the complete photo album (30 photos so far)
at flickr
.