Date of Visit:
January 2, 2007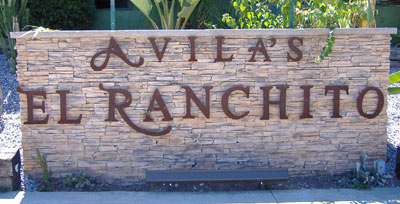 After taking numerous clandestine photos of Avila's El Ranchito during my visit last August I was invited back by the owners and given free rein to take photos shortly before they opened for business one day. Like The Chili Pepper in Orange (and the next place to be reviewed here) this restaurant is decorated to the extreme. The decor is obviously Mexican but with heavy doses of Hawaiian, tiki, and surfing motifs thrown into the mix, all of which is fine by me.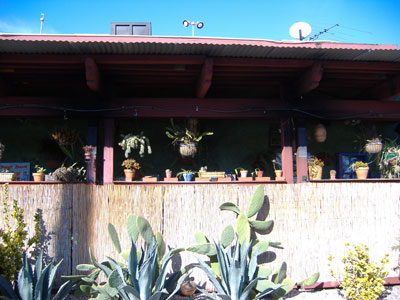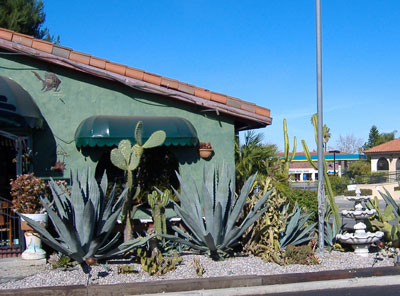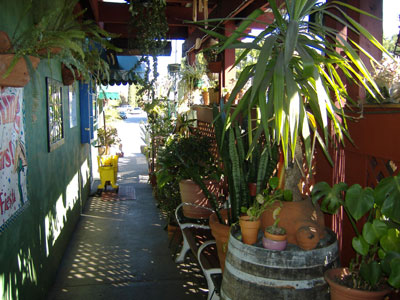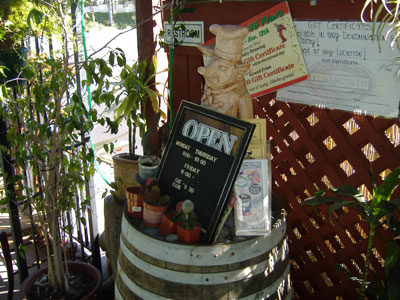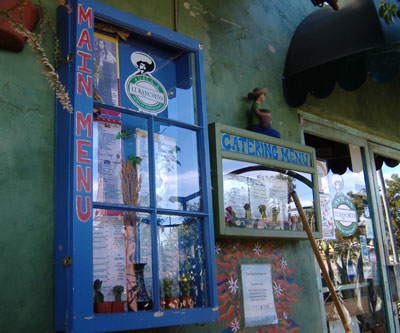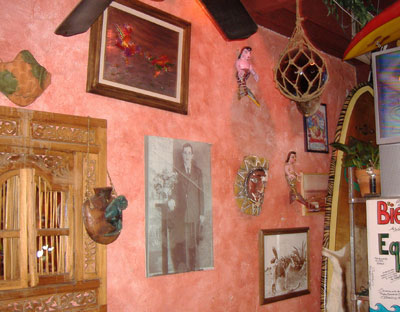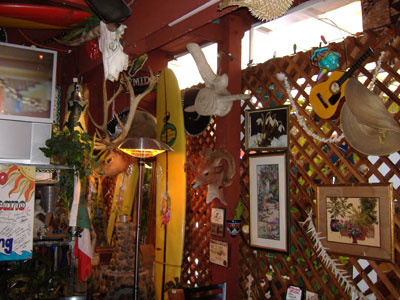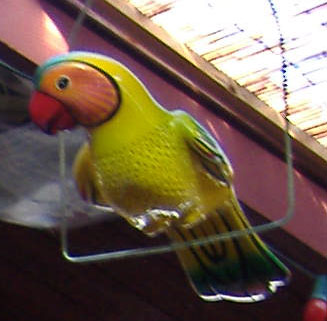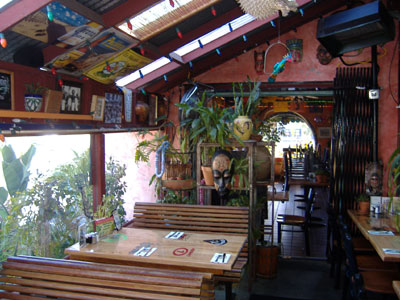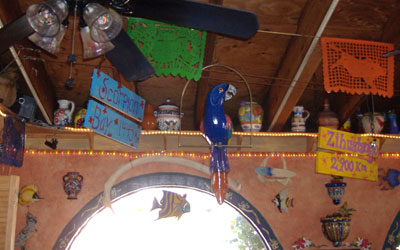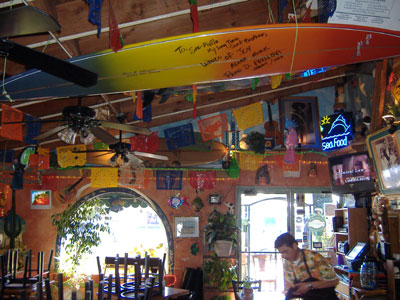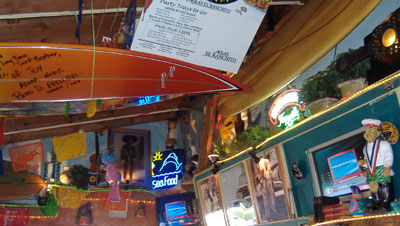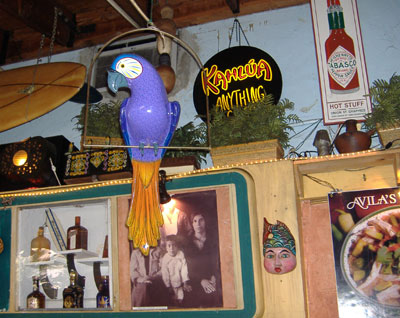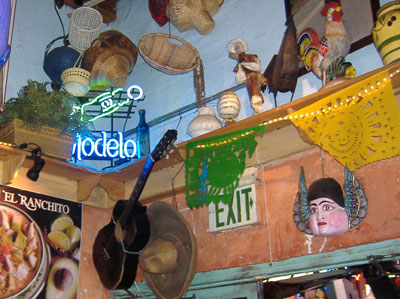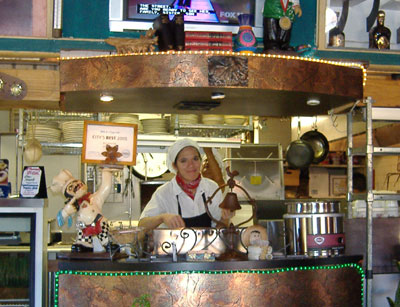 After taking the pictures I tried out their house soup which had been recommended to me by somebody while I was dining at another Mexican restaurant.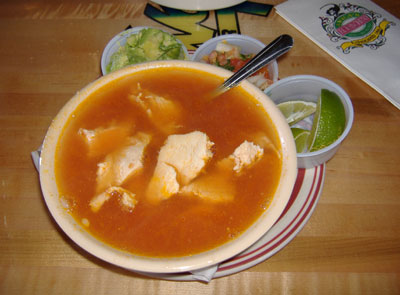 I wanted to finish off with some of their deep-fried ice cream again but the combination of a late breakfast and early lunch nixed that idea. I got the small bowl of the soup and it was still very filling.
Avila's El Ranchito in Lake Forest maintains a strong four Speedy Gonzales rating: