Date of Visit:
January 13, 2007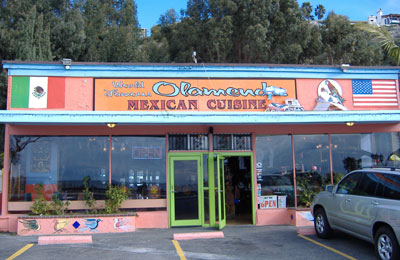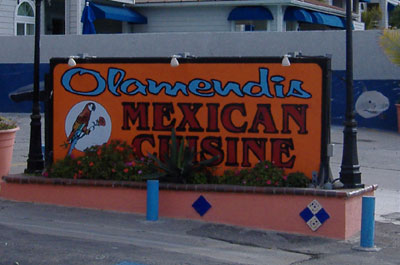 Due to being in the middle of another horrendous backlog again of reviews to write I am just going to post the Olamendi's photos for now and add my remarks on the place as my schedule allows. Not only is Olamendi's a feast for the mouth but for the eyes as well. Managers John and Gloria Olamendi Haney kindly allowed me to take pictures of their family-run restaurant which has been a favorite for 33 years now of both Republican politicians (Richard Nixon being the most famous; his last visit was about a month before he died) and Hollywood celebrities and the Dana Point locals. Many from all three categories are featured in the numerous photos adorning the walls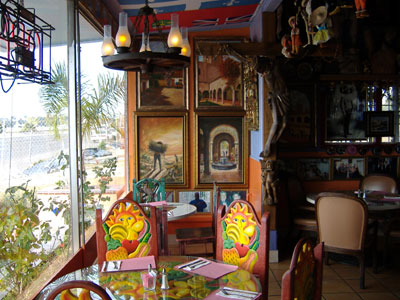 Some of the celebrities spotted at Olamendi's include:
Anthony Edwards
Kevin Bacon
Courteney Cox
David Arquette
Oscar de la Renta
Heather Locklear and Richie Sambora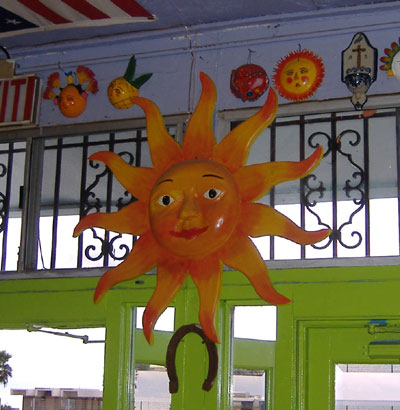 The childrens' part of the menu at Olamendi's is called "Christian's Speedy Gonzalez Menu." Most readers of this blog will recognize how appropriate that is. The dishes on the childrens' menu are named after other Olamendi grandchildren.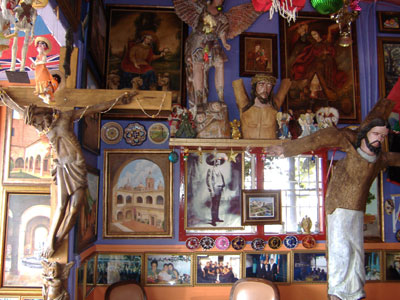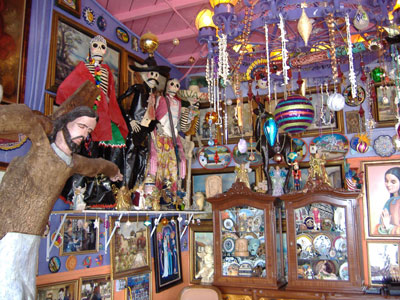 From out front the restaurant looks small but it really opens up as you head towards the back.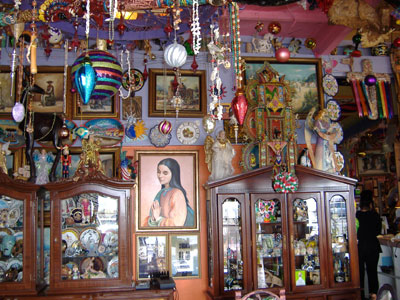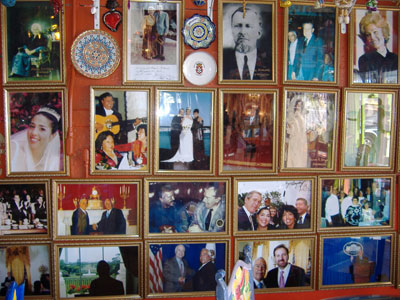 Olamendi's has three other spinoff restaurants run by various family members; all locations are in the South County coastal area and may be covered here later.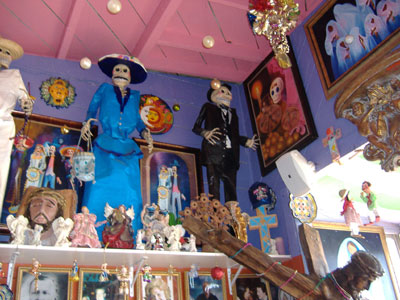 At Olamendi's every day is Day of the Dead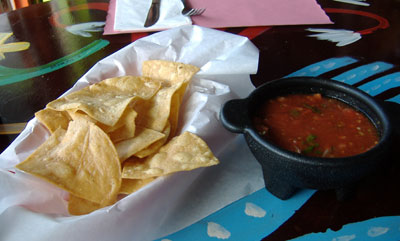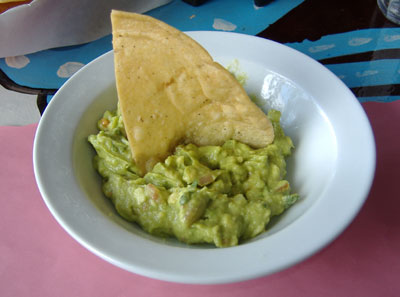 "Shark fin" guacamole
I was having a hard time deciding between all the different breakfast entrees that they had that looked so good so at Gloria's suggestion I got a half-and-half plate with
Huevos a la Mexicana
and the
Huevos Olamendi
(scrambled eggs with chorizo):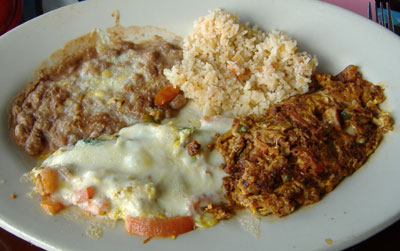 What I especially liked about the chorizo was that it was perhaps the least greasy chorizo I've ever had and with just the right amount of spiciness. I took some of each entree, stuffed them into my tortillas and made some of my own custom ultimate breakfast burritos.
I also got a bowl of
Huevos a la Tia Lucha
, a sort of breakfast soup with a poached egg swimming a red sauce with avocados, peppers, sour cream, and pimento olives.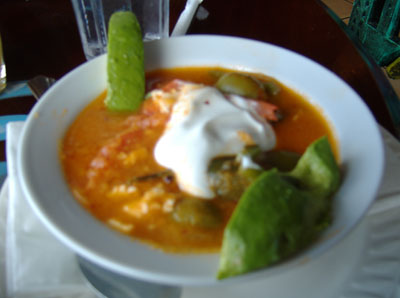 Olamendi's earns a four and a half Speedy Gonzales rating:
Here are some more shots of the interior: