Taqueria El Chilito
15852 Pasadena Ave
Tustin 92780-5414
(714) 730-9182

No online directory listings found.

No known official website.


Here's another review reprinted with permission from the Griffin Eats OC blog:
I drove by Taqueria El Chilito the other day and I was immediately excited. Looking at the shabby exterior of the restaurant made me think, "I bet they have great Mexican food!" Unfortunately, I had just eaten lunch so I made a mental note to return later to try it out. The next day my wife felt like Mexican food. She felt like having nachos from Alberta's. I told her about this new place I passed the day before and she agreed to try it. I drove out to Taqueria El Chilito and thought to myself, "I might be discovering our next favorite hole-in-the-wall Mexican joint!"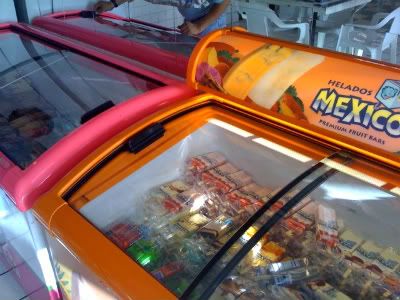 I pulled into a parking space and walked through the door. There were a couple coolers of Mexican ice cream bars. They sounded good since it was such a hot day, but I passed them up.
Read the rest of this entry