As promised, here's a brief photo report on some of the Mexican food I had while on my trip to the island of Maui in Hawaii a couple weeks ago before we return to our regularly scheduled coverage of Orange County Mexican restaurants. I went for several reasons. One was to get away from it all. One was to finally meet the editor of
Hawaiian Style Magazine
(I proofread their quarterly issues) in person for the first time. Another reason was to attend the
Maui Film Festival
. In fact, when I went to meet the editor it was at the Four Seasons where they had a press event going on honoring actors Claire Danes and William Hurt: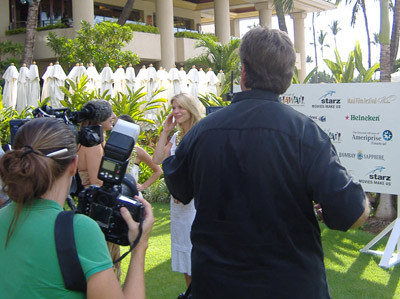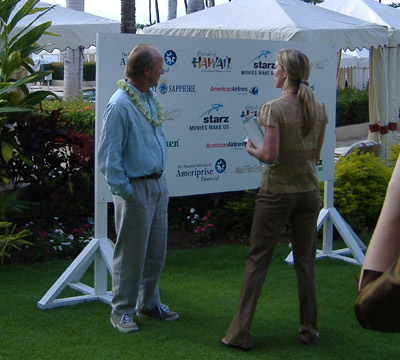 Another reason I went was to try out food at fine culinary establishments such as this smoothie truck: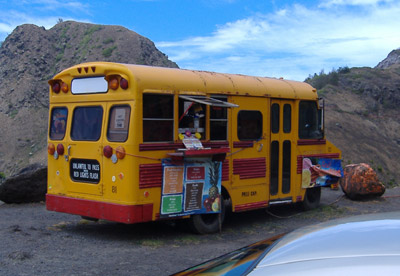 And I went to try out Mexican food. You might not think they have Mexican food there beyond Taco Bell but they have so much I couldn't cover it all in one weeklong trip. I might as well start with the two pictures I had to take with a disposable camera after my digital camera pooped out on me:
Seascape
This is the casual sit-down restaurant at the
Maui Ocean Center
, which is like a smaller version of Long Beach's Aquarium of the Pacific. I got some fish tacos. Pretty standard stuff.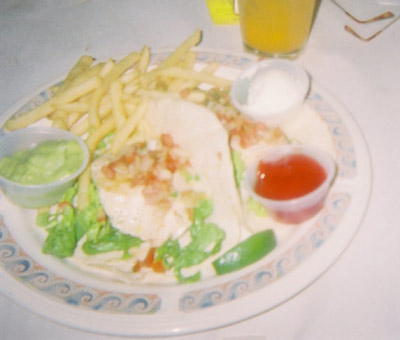 Hali'imaile General Store
Here's the picture I really wish I had my digital camera for. This is the Grape and Brie Quesadilla from the
Hali'imaile General Store
in upcountry Maui, served with basil pesto and sweet pea guacamole.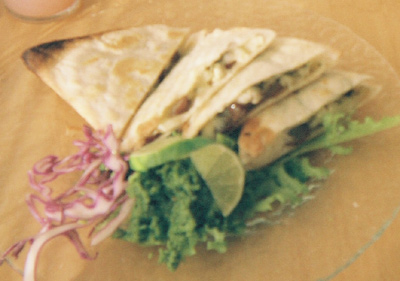 Even though it's called a "general store" it is actually a restaurant in the spot of an old general store. They sell a cook book you can get from
Amazon
with a few exotic, Mexican-inspired recipes such as "Asian Pear and Duck Tostada."
Jawz Tacos
Okay, now the picture quality starts getting better again. Named either after the famous Maui surf spot and/or the infamous shark movie and/or the muscles you chew your food with, Jawz Tacos in Kihei claims to have been voted by Maui residents as selling the best fish tacos on the island: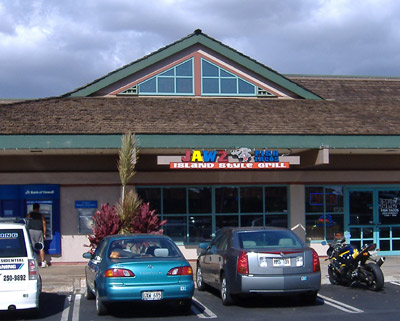 They are like a cross between a Rubio's and a Taco Surf and they had one of the most varied salsa bars I've ever seen.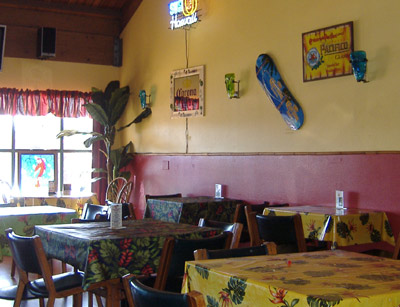 The mahi mahi fish tacos I got were good but I'm not sure if they should be award-winning. I'll be going back though, if only to try their macadamia nut flan I saw listed on their menu board.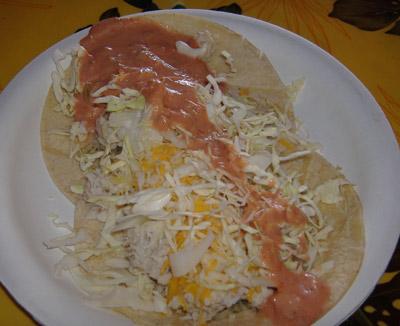 Compadres Taqueria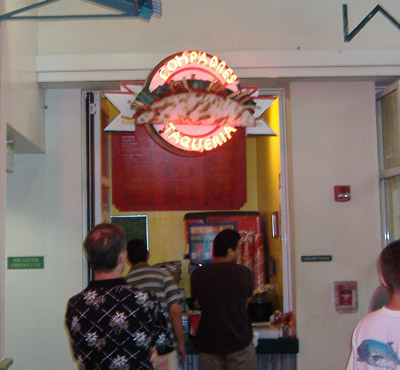 Compadres Taqueria serves food to mallrats and has a sitdown area and a takeout window. I went to the takeout window and ordered a seafood chile relleno and chicken enchilada. Then I went to the Orange Julius in the same food court there in the Lahaina Cannery Mall and got a strawberry julius to drink. The food was serviceable but not quite appealing enough to finish off, especially when I saw that my chile relleno was microwaved.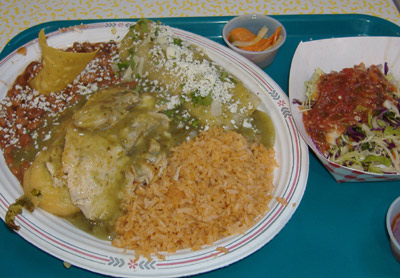 Royal Lahaina Resort
One night after a busy day I went back to my hotel room and ordered a Kahlua Pork Quesadilla from room service and watched Deja Vu starring Denzel Washington on Pay-for-Play. Kahlua pork is pretty much the Hawaiian version of Mexican
carnitas
.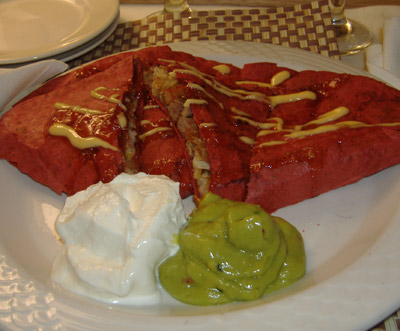 Maui Tropical Plantation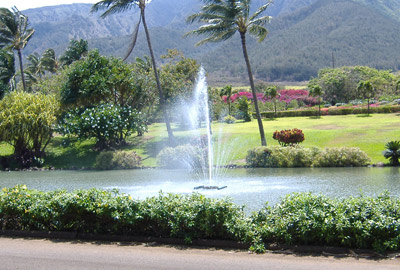 The
Maui Tropical Plantation
is a large botanical garden in Waikapu that you can take tram tours of. They have a
restaurant
and gift shop on the grounds and you can also find a hut on the grounds that has a TV/VCR set up inside with a videotape constantly looping that tells the story of
C&H Sugar
. Does anyone else remember their old commercials from the 1970's? There's also a lagoon area (pictured above) that could be called Edenic.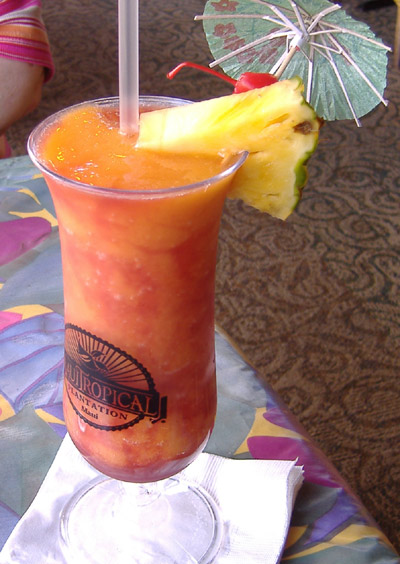 I ordered the fish tacos, which were enormous and were served with an excellent papaya/strawberry tropical salsa:
So, that's my report on Maui Mexican food. Until I return and try some more, that is . . .