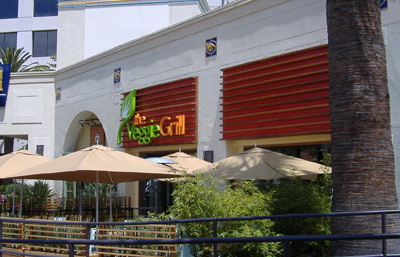 Got to try out the new-ish Veggie Grill today at UCI. This is one of the new hot spots for vegans, vegetarians, or omnivores (like me) and I guess has as an unstated goal the mission to show carnivorous humans that you can make pretty good meals without meat
and
without a "health food" stigma, sort of like a Jamba Juice that does lunch and dinner rather than smoothies.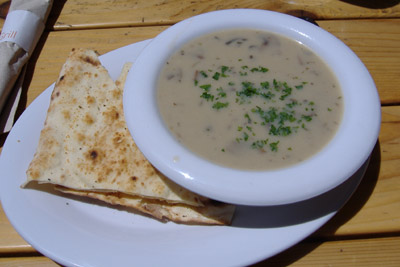 Cream of Mushroom Soup
The only thing on their menu that looked like an obviously Mexican-inspired item was the Baja Fiesta Salad with "Chopped romaine, papaya, avocado, roasted corn salsa, quinoa, cucumber, cilantro with a ginger-papaya vinaigrette." This salad was very fresh and very refreshing with big chunks of everything. The quinoa is supposed to be high in protein and maybe it is but now, a few hours later, I'm feeling a pretty bad protein craving so I'd hate to say it but I'll be getting some meat for dinner tonight . . . but I'll still be going back to Veggie Grill to try out some other items such as the Chop Chop Chef salad (which looks somewhat Mexican-ish) and the Chill Out Wings (the vegetarian version of buffalo wings that supposedly "tastes like chicken").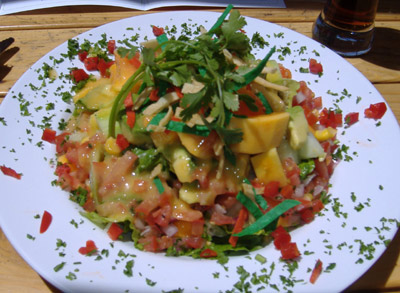 Baja Fiesta Salad