Date of Visit:
September 8, 2006
Entree
: Chicken and Lobster Tacos
Drink
: Watermelon
aguas fresca
Dessert
: Flan de Queso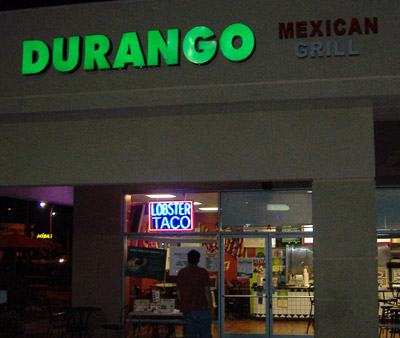 Attack of the Taco Mesa Clone
After having a number of recent entries that covered places I've already covered before and hovering around the Irvine/Santa Ana/Newport Beach/Orange area a little too much I was really getting the itch to go to a Mexican restaurant I'd never been to before, preferably one in an Orange County city I haven't yet covered in this blog. I'd heard about Durango Mexican Grill in Brea from
SqueezeOC
(the print edition originally, if you can believe it) and it sounded like a good bet so I decided to give it a try.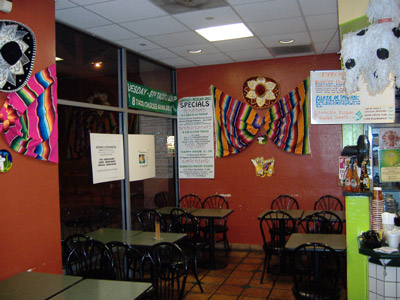 When I got there I was surprised to find out how much like Taco Mesa it was. It is so similar to Taco Mesa that I wasn't surprised to then find out that it had actually been a Taco Mesa before. I tried to find out how long it's been Durango Mexican Grill but nobody knew English there well enough to answer my question (a sign of authenticity perhaps?); they kept thinking I was asking what time they opened for business that day. It appears that these new owners just bought the old Brea Taco Mesa, kept the menu the same, and only made slight changes since then.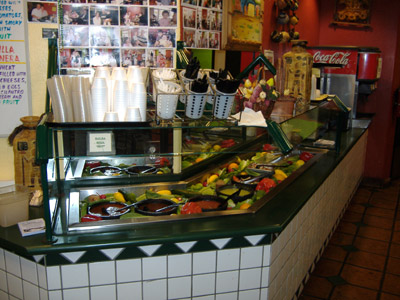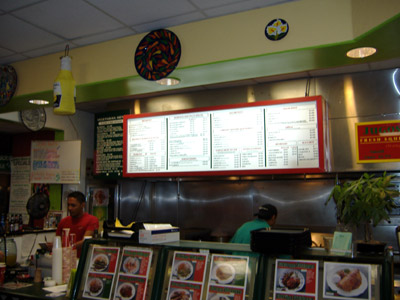 One of the things I like about Durango Mexican Grill is that they have self-serve
aguas frescas
, so I helped myself to plenty of watermelon. They also had horchata and cantaloupe when I was there. One thing different about them and Taco Mesa is that Durango has lobster tacos all the time and features them heavily. I ordered a two taco plate with one blackened chicken taco and one lobster taco. It came with Spanish rice and white beans. My friend James ordered a machaca breakfast burrito (not pictured) full of beef, scrambled eggs, onions, and peppers.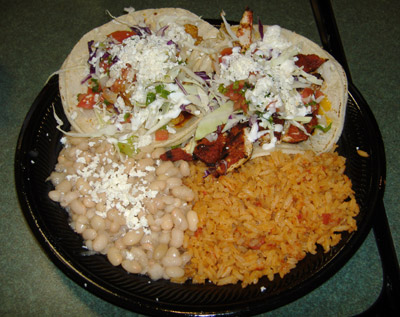 They even prepare their baked cream cheese flan in the same manner as Taco Mesa, with sliced strawberries and caramel sauce: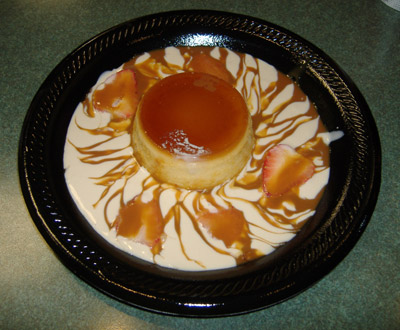 I hope it doesn't sound like I'm complaining that Durango is such a Taco Mesa clone. That's actually a good thing. Durango Mexican Grill earns a four Speedy Gonzales rating: