I'm having another one of those moments where I am feeling overwhelmed with the task ahead of me. To cover all the Mexican restaurants in the county is a huge job. I still have at least 200 hundred more to get to. I try to come up with a sensible list of restaurants to make it to in the near future, then I get recommendations made to me which I always take seriously, and then I find out about brand new places and I try to give those precedent, and it all piles up. It's a lot of fun but I wish I could clone myself.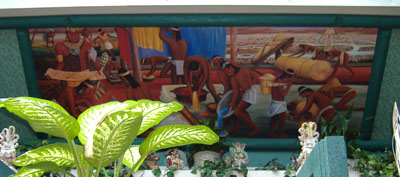 Remember that I take guest reviews here. If you have a favorite place you want highlighted here then go ahead and
submit your review to me
; you will be fully credited for any review of yours posted here. It especially helps if you can take three or four good quality pictures of the restaurant and its food. If you submit a good review and feel like you might want to do more then I can probably set you up with posting privileges here.
Contest
Five Speedy Gonzaleses go to whoever can identify the Mexican restaurant this image comes from. Leave your guess in the comments on this post. You can find a hint in my recent
The Best of What?
entry. A related hint is that this image comes from the next review to appear here at this blog.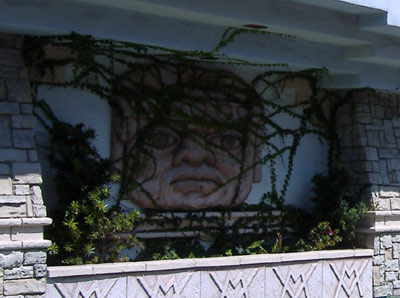 Where is this?