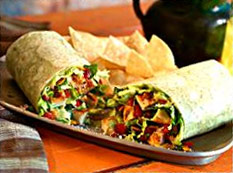 Baja Caesar Wrapsalada with Chicken
In my old entry entitled "
What Makes Mexican Food Authentic?
" I half-jokingly stated that any restaurant that has an item called a "Crunchwrap Supreme" could not be authentic. I think we can now add "Wrapsaladas" to the list of items that render a Mexican restaurant potentially inauthentic. That doesn't mean that
Rubio's
new featured item is not good. This new "salad wrapped in a tortilla" comes in two main varieties, Baja Caesar or Chipotle Ranch, and can be filled with chicken, steak, mahi mahi, carnitas, or shrimp, and is available for a limited time only.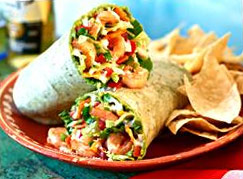 Chipotle Ranch Wrapsalada with Shrimp