Date of Visits:
July 9 and 14, 2007
Cancun Fresh Mexican Grill
18010 Newhope St., Suite B
Fountain Valley, CA 92708
(714) 427-0008
(714) 427-0006 FAX

Official Site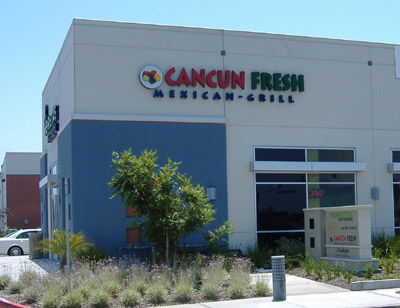 I've got a lot of stuff in the pipeline, including several guest reviews, so this review is going to be a quick photo tour of Cancun Fresh Mexican Grill in Fountain Valley across the street from the Costco. This place is so new that it doesn't yet appear in any online directory listings that I'm aware of, and neither Yahoo and Google maps can find the exact address in their systems. So much for modern technology.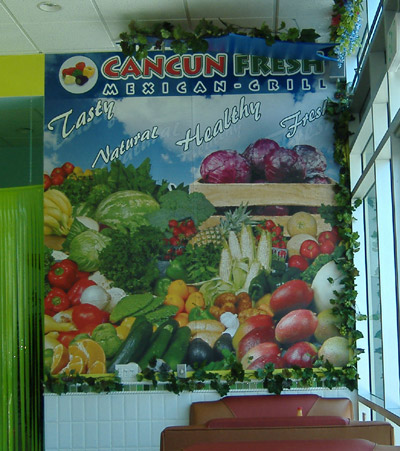 Fitting in very much with its industrial surroundings, Cancun Fresh Mexican Grill serves up food similar to every other place whose name ends with "Fresh Mexican Grill" with a heavy emphasis on seafood.
Here's my carne asada and carnitas ultimate taco platter, made "ultimate" by the addition avocado slices: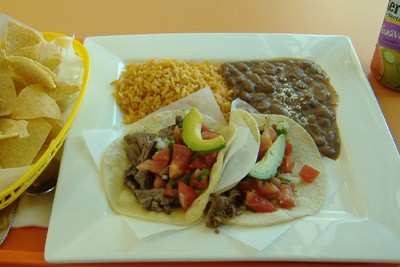 And here's their signature dish: the
Cielo Tierra y Mar
platter, with chicken, steak, and shrimp. Pretty good for only $7.95: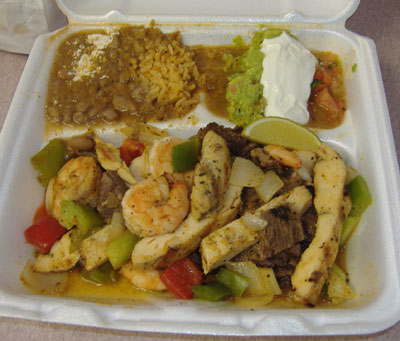 And two carnitas tacos to go: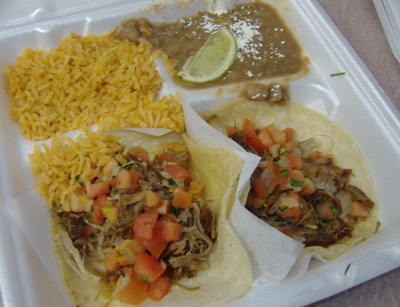 The main thing I remember about the takeout food was that it was very aromatic. If you find yourself shopping in bulk at Costco try skipping their food court sometime and crossing the street to Cancun Fresh Mexican Grill, which earns a 3¾ Speedy Gonzales rating: