Here's the Mexican food stands you'll see if you make it to the Orange County Fair before their last day on August 5: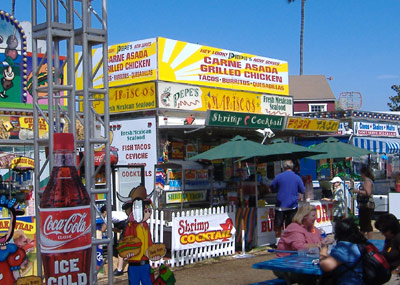 Pepe's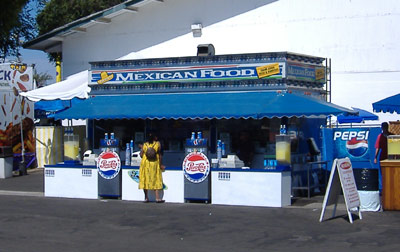 Noel's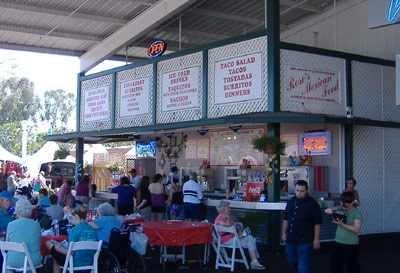 Rose's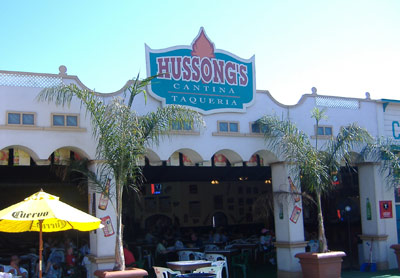 Hussong's
Remember the 1980's when everyone had a Hussong's t-shirt?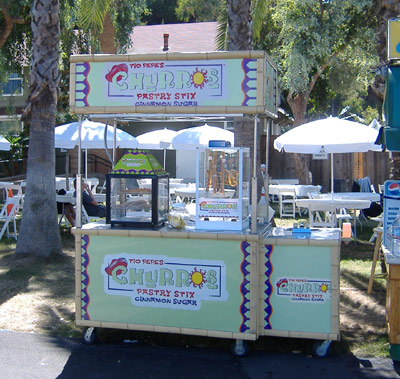 Churro Cart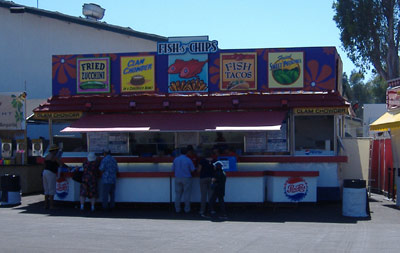 I don't know what this stand (above) was called but it served fish tacos.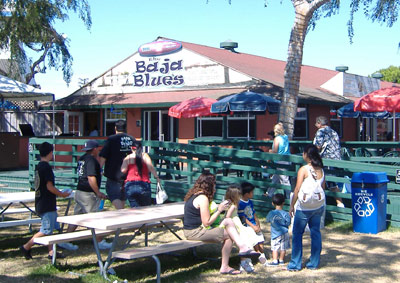 Baja Blues
This is likely to be the same setup next year as well. I didn't see where they were serving the Twinkie Relleno but a stand near Noel's Mexican Food was serving Deep-fried Coke. Yes, you read that right: Deep-fried Coke.
UPDATE: Here's a stand I saw when I went to the fair in July 2008:
Pepe's Marisco's