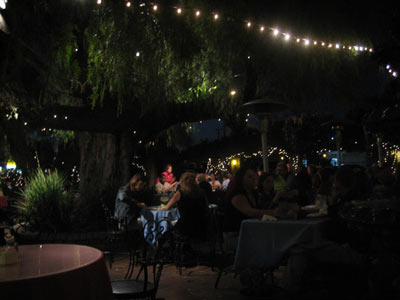 Here's the first guest review by Matt Moore, a co-worker at my last job, who promises more reviews from the North County area:
One of my good friends had a small birthday celebration at one of his all-time favorite restaurants; Moreno's in Orange. He grew up only a short distance from the restaurant and has fond memories of going there throughout the years with his family. Family is a pretty strong theme at the place. Moreno's has been family run since it opened in 1969. On this night there were several large families taking advantage of the large open patio, which is unlike anything I've seen before. The building Moreno's occupies is over 100 years old and was built as a church for the Quakers. It seems to have been modified over the years to more closely resemble a mission. Needless to say, the atmosphere at Moreno's is quite amazing.

As far as the food goes, Moreno's starts you off with chips, salsa, and an assortment of vegetables (bell peppers, carrots) covered in cilantro. The chips and vegetables are good, the salsa was a bit on the pasty side, but it was still pretty tasty. As for entrées, I ordered a chile rellano and tamale combo plate. Unfortunately, our server delivered a tamale and cheese enchilada plate instead. I didn't bother to correct the mistake . . . I like enchiladas too! Other plates at the table included the beef taco/chile rellano combo, chile Colorado burrito, and an a la carte cheese enchilada. We also had some margaritas and since it was my friend's birthday, he received a free serving of flan. They were going to give him a sombrero, but he asked them to keep the hat away from him.

We were all satisfied with the food. When I asked my friend what he thought of the meal, he said, "It's Mexican food." That pretty much sums it up.

While the food didn't stand out compared to the likes of Taco Rosa or Gabbi's, Moreno's atmosphere must be experienced to be believed. I will certainly return just to relax on the patio and imagine myself in a town south of the border sometime in the near future.
Here's more of Matt's photos from his visit to Moreno's (I love the shot of the fountain; Matt makes nighttime shots look good):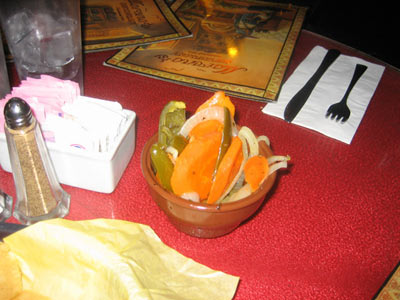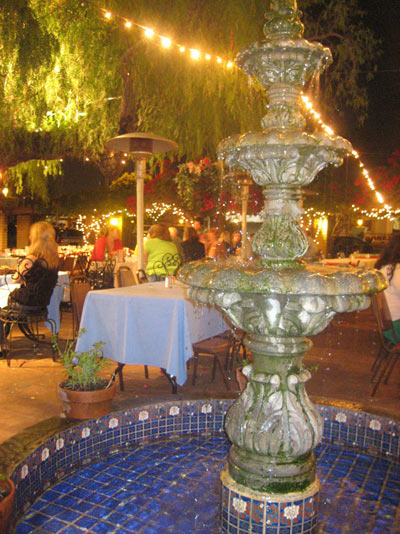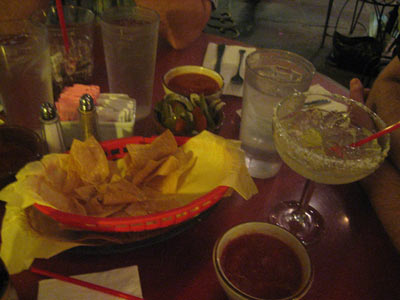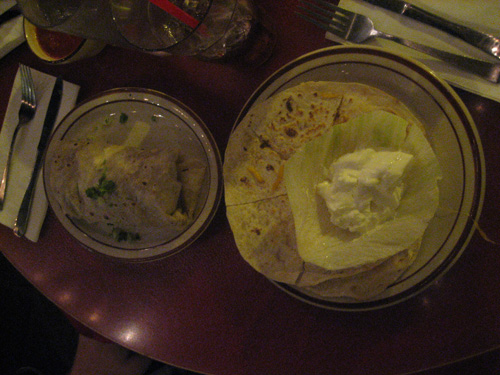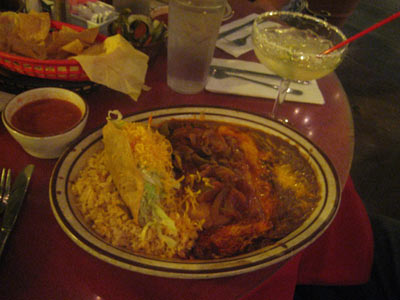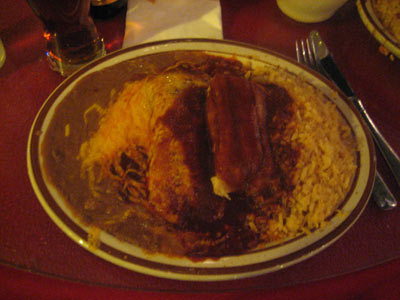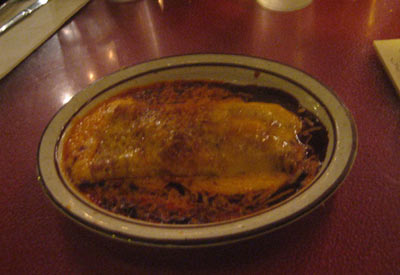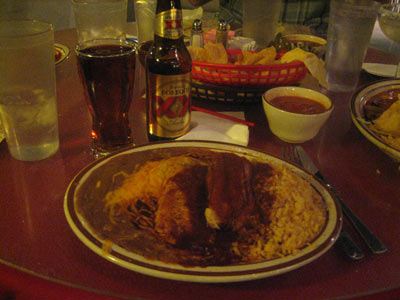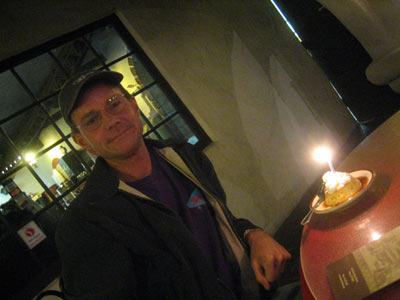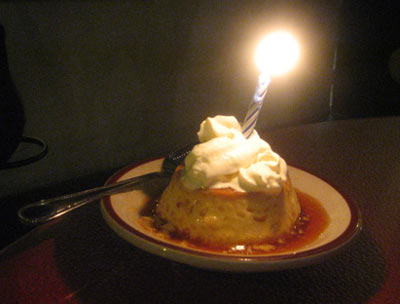 Click the "moreno's" label below to read our complete Moreno's coverage (three reviews so far):