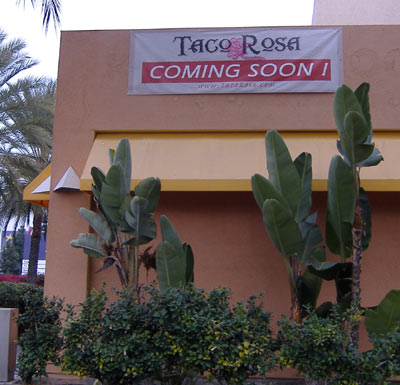 Elmo Monster of the
Monster Munching
blog has written to tell us that the spot for the second Taco Rosa has been identified. It will be in the spot formerly occupied by the Koo Koo Roo/Fuddruckers in the Irvine Market Place. After going to the original Taco Rosa earlier today for lunch (had some excellent ribeye tacos) I went to the new location and took some photos. A sign on the door says to enquire at tacorosa.com for employment opportunities. The new location is expected to open in February. As always, check back here for more updates.
UPDATE (January 18, 2007):
The print edition of the Irvine World News today reported that this second Taco Rosa location will be opening the first week of March.