Date of Visit:
October 23, 2006
This is going to be one of those reviews where I mostly let the pictures do the talking. Fiesta Grill was recommended to me by David Martin some months ago and I was finally able to make it there. David made it himself as well as Marissa, Avalon, Kobe, Cashel, Ted, Victoria, and Mike.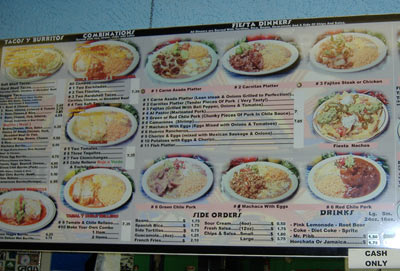 Fiesta Grill is nestled in a quiet part of Huntington Beach near the downtown area. It's probably only locals that know about it but that's why I'm here: to point out hidden gems. There is also a second location in Huntington Beach near the intersection of Beach and Yorktown.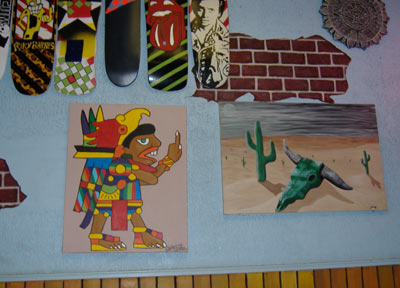 My cousin, a longtime Fiesta Grill fan, swears by their chile relleno burrito. He also pointed out to me that Carlos, the owner, is opening another one soon under the name "Molcajete Grill" in Fountain Valley (
UPDATE:
Click Here
for review). He's also pointed out that Fiesta Grill should have
Gringo Bandito Hot Sauce
on its tables. Carlos was very accommodating about allowing me to take pictures but was too camera shy to want to appear in any.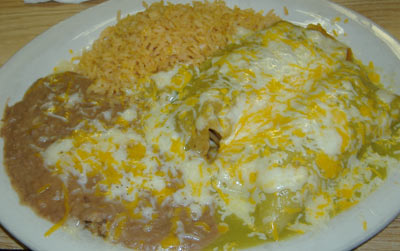 There's lots to choose from from their menu board. I ended up customizing my own combo so I could get a tamale and an enchilada, both covered with salsa verde. Dave and Ted both had tacos that were
huge
.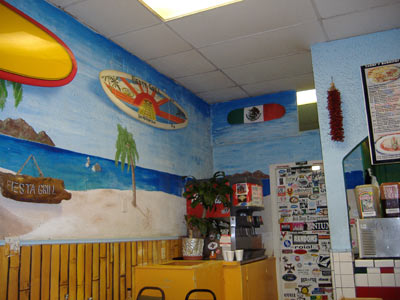 Not only do they have big tacos, they also have big burritos: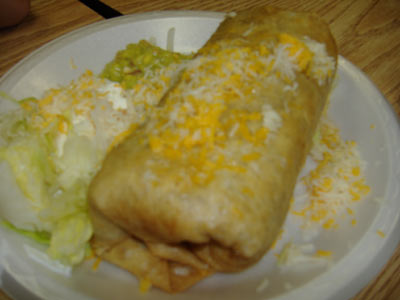 As you can see, Fiesta grill meshes right in with the HB surf/skate scene: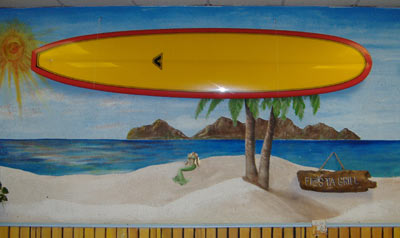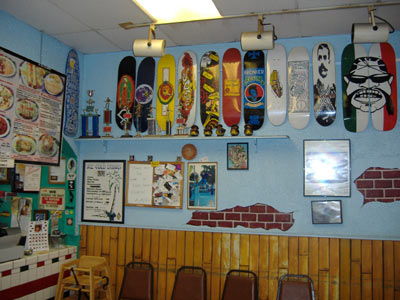 And Fiesta Grill is fun for the kids: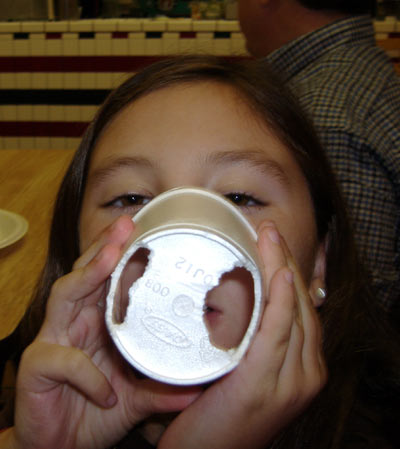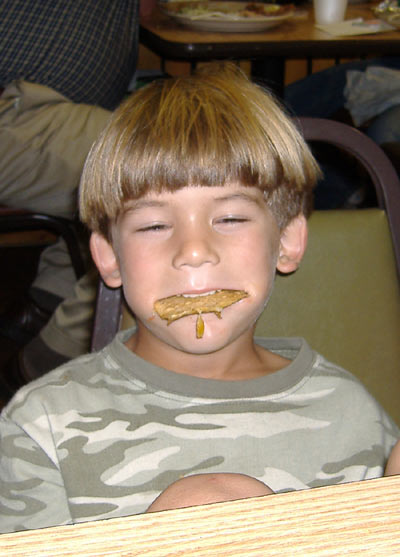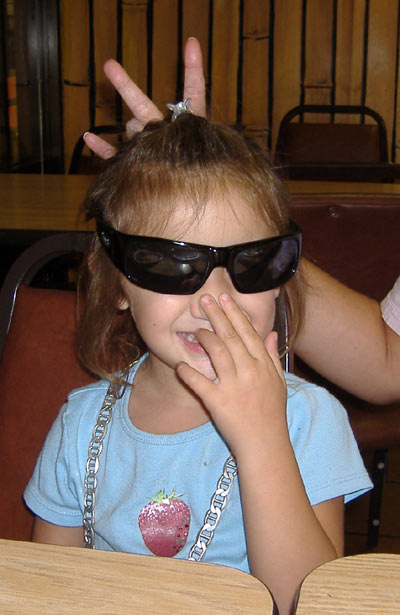 Fiesta Grill earns a four Speedy Gonzales rating: