Beginning today and running through to December 31st Taleo Mexican Grill at the Park Place center in Irvine (in the spot occupied by the former Left at Albuquerque) will be offering turkey tamales and sweet potato flan as special seasonal items.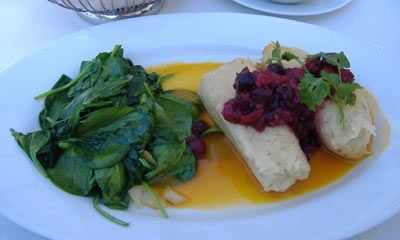 The tamales follow a Thanksgiving theme, stuffed with perfectly cooked, moist turkey resting in yellow mole sauce and topped with cranberry sauce with a serving of sauteed spinach on the side.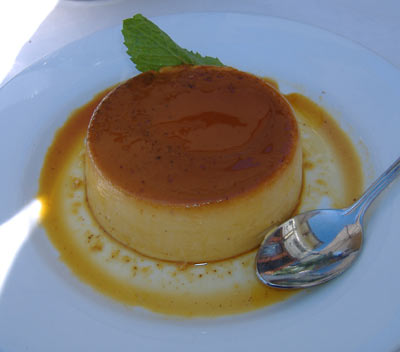 The sweet potato flan is similar to their normal flan (which itself is very good) with just the right hint of sweet potato, making a nice Mexican substitute for pumpkin pie. This flan is so rich most people will need a second or third person to help them finish it.
Of other interest on the Taleo front is the fact that a second Orange County location is set to open sometime in the middle of next year. As usual, find all the updates here at your friendly neighborhood Orange County Mexican restaurant blog.
Other Taleo entries: