Date of Visit:
September 12, 2007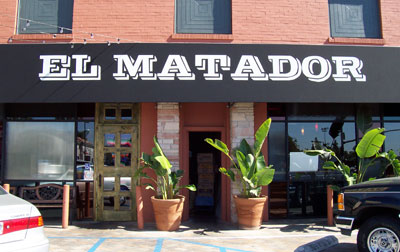 Here's
Shelly B.
with her second review which is actually also this blog's second review of El Matador in Costa Mesa (not Newport Beach, although it's close to NB). Shelly had told me this is the region that would be easy for her to focus on and I
had read
that some remodeling had gone on at El Matador so I asked if she could cover it and a couple days later there was a review in my Inbox. After reading it, be sure to check out her high quality photos at the end.
El Matador recently got a facelift and it turned out well. Established in 1966, its exterior and interior had remained the same for 40 years — Unpretentious on the outside, yet escapist by way of its comforting aromas and deep booths inside. There's definitely something to be said about that, but its new exterior paint color and interior addition are very nice.

All changes tie in with the original dining room, which is on the left side of the restaurant as you walk in. The right side holds the new dining room and bar area, which feels casual and airy. It officially opened on Cinco de Mayo 2007. They now offer a choice of 150 tequilas, which are prominently displayed against a large mirrored bar. It's fun and attractive to see. Having been open for over 40 years, El Matador is heading in the right direction.

One can now choose to eat on either side of the restaurant. It can be a tough decision. On this day we chose old school, since I like those large red vinyl booths so much. They're a bit more private and nostalgic. I do, however, want to hang out in the expanded bar area another time. Although the transfer of ownership is relatively new, the head chefs have worked there more than 20 years. The food remains consistent. We ordered a Tapatia, not to be confused with Talapia, the fish. El Matador's Tapatia is a flat-layered Cheese Enchilada with a fried egg on top. It had the perfect amount of enchilada sauce and cheese. We highly recommend it.

In addition, I had a Chili Relleno and Chicken Taco (hard-shell) with beans and rice. The taco was perfectly crunchy and tasty, but you better eat it fast before the juices come out. The Chili Relleno was good, thin with lots of melted cheese on top. A friend ordered the Cheese Crisp. Sounds good, huh? It's a well-named flour-shelled Tostada that includes chunky beef, chili con carne and melted cheese on the bottom. Here's a tip for you: If you order the Cheese Crisp, be sure to order it under the 'Tostadas' heading rather than the 'Mexican Combinations' heading; it's $2.00 less. It happens to be listed twice on the menu. We asked the server about the difference between the two and learned they''re exactly the same — To save a couple bucks be sure to conspicuously point to the Cheese Crisp on the right side of the menu. To be fair, it appears the takeout menu corrected the issue to the greater amount.

One more food item to mention is the Carnitas Taco. It's fantastic and includes a generous scoop of guacamole. I've ordered it on a few past occasions. In addition to the above, they offer all the traditional favorites, combination platters, and many a la carte items. Breakfast is served all day, which includes Huevos Rancheros and Chorizo con Huevos, two of my favorites. They have a Children's Menu, and offer Luncheon Specials, Catering Services and a Full Bar.

El Matador is staying true to its old school roots, while seamlessly expanding to offer more exciting things. It turned out to be a good combination. Grab a private booth and/or stop by the bar to try one of their tequilas. The atmosphere is welcoming and the variety of food and drinks is immense.– Now it happily fits more people. It's worth checking out.
Thanks, Shelly!
Here's the rest of Shelly's photos of El Matador: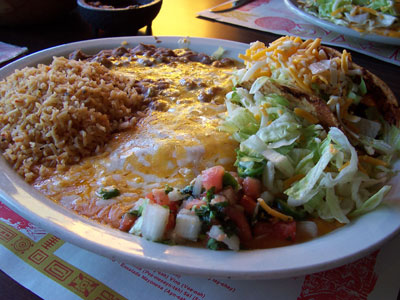 Taco & Relleno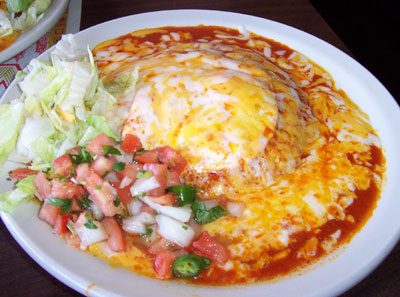 Tapatia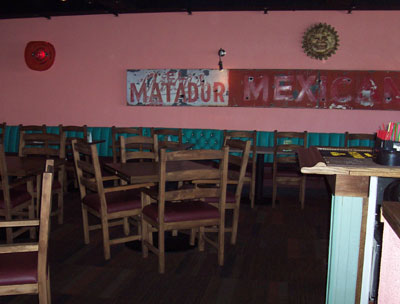 New Room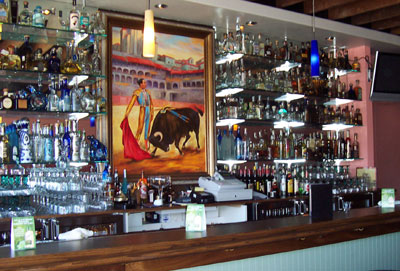 Bar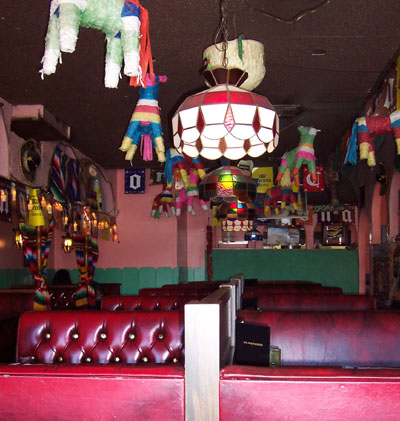 Original Dining Area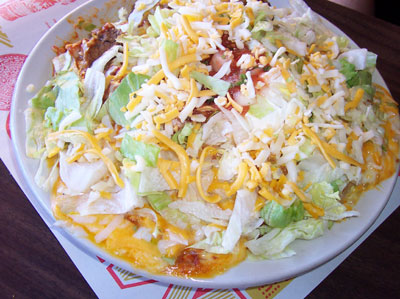 Cheese Crisp
View the complete photo album (24 photos so far) at
flickr
.