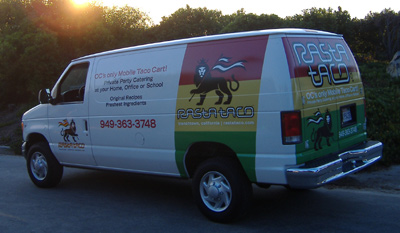 Here's some pictures from when I went to the free
Rasta Tacos
tasting at Salt Creek Beach a couple weeks ago. This'll give you an idea of what's in store if you use their catering service for your party or business lunch or any other special event.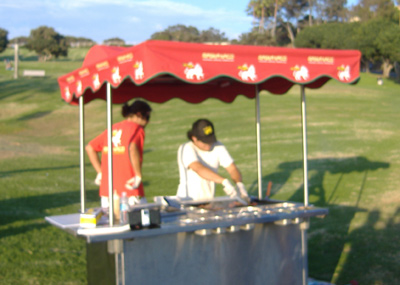 At the taco stand you ask the cook for the kind of meat you want (Carne asada,
al pastor
, chicken, or vegetarian) and then you top it off however you like with the toppings available (onions, cilantro, salsa, guacamole) etc. I tried one of each flavor and enjoyed them all. They tell me they consider 6-8 tacos to be the average per person when they do catering.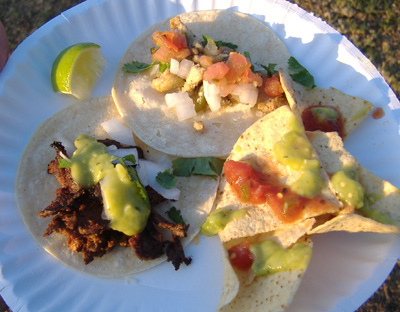 Rasta Tacos is also set to open a "stationary" restaurant in Capistrano Beach at the end of this month with more menu items such as burritos and tortas in addition to their tacos.
Stay tuned for details on another Rasta Taco Tasting coming up.