Carnitas La Villa
3417 Newport Blvd
Newport Beach, CA 92663
(949) 723-4432
Listing on Yahoo! Local
Listing on Ask.com's Citysearch
No known official website.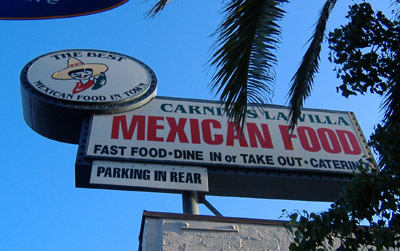 Following up on a recommendation made to me by John S. I recently visited Carnitas La Villa on the Balboa Peninsula. Carnitas La Villa is across from the Pavilions shopping center just as you get to the bottom of the bridge that brings you on to the peninsula. Park in back or use on of the metered spots (free after 6pm). I also followed John's recommendation of what to eat there by ordering their carne asada platter (#14 on the menu).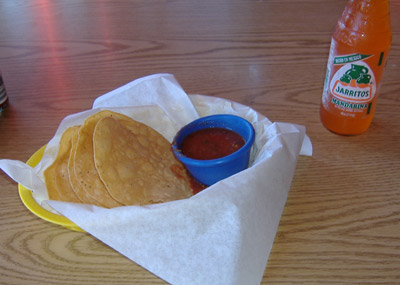 Chips here are real chips. You make them yourself by chipping them off of a whole fried corn tortilla. They even have real bottles of Jarritos soda that you need a can opener for. No cheap twist-off caps here.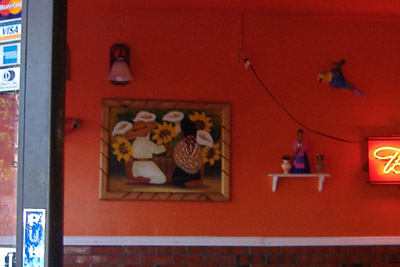 The carne asada really hit the spot; cooked just right with a thin crisp outer layer and tender on the inside, served with scoops of salsa and guacamole, fluffy Spanish rice, and refried beans that had just the right amount of cheese and weren't too pasty. The addition of some steamy hot handmade tortillas helped with the creation of some on the spot tacos with a little of everything. I noticed on their window outside they call themselves, "Mexican Fast Food." I wonder if that's a little demeaning because they are certainly better than that. They were fairly busy and I got the impression that many of the other customers were regulars who knew they could always stop by for some food. Thanks again to John for the recommendation.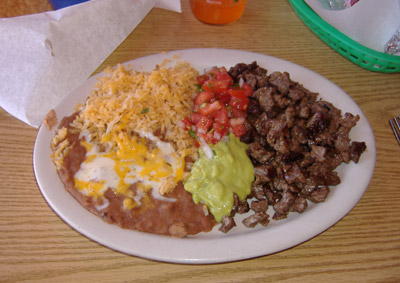 Carnitas La Villa earns a four Speedy Gonzales rating: