Have just been informed that long time Garden Grove Mexican restaurant Los Sanchez has re-opened today. Its new location is on Garden Grove Blvd. (south side of the street) just west of Harbor Blvd. between the little streets of West and Rockinghorse. Expect a formal review of their new location soon.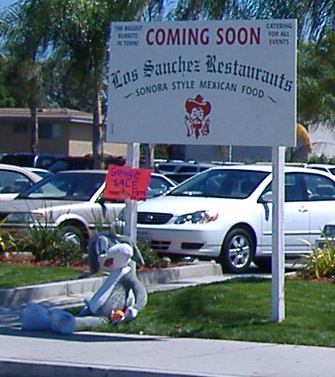 UPDATE (August 21, 2006):
It looks like they have also just opened a new
official website
for the first time . . . or maybe it's been there for a while and I just wasn't aware of it but I think it's new.