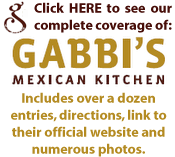 I'm updating this entry and bringing it to the top because I have just called Gabbi's and found out that they are closed on Sundays. Their official site doesn't mention this . . . yet. They are open every other day, Monday through Saturday, from 11am to 10pm.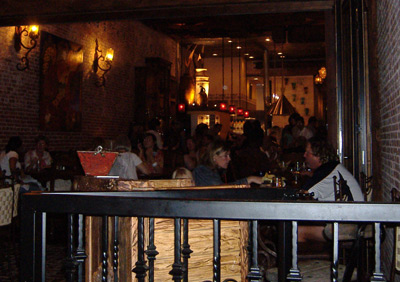 This is not a review
per se
but just photos from my last visit to Gabbi's Mexican Kitchen. Met up there with my roommate Greg, his friend Meredith, and Chris and Kristanna. Ironically, I haven't yet taken pictures I'm satisfied with at either of my two favorite places: Gabbi's Mexican Kitchen and Taco Rosa, but these should do for now.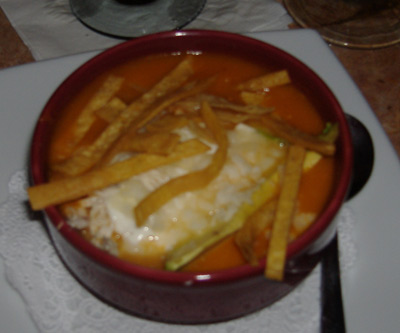 Chicken Tortilla Soup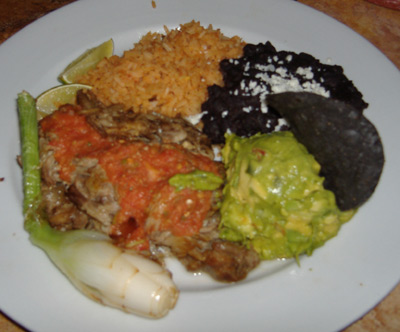 Carnitas Platter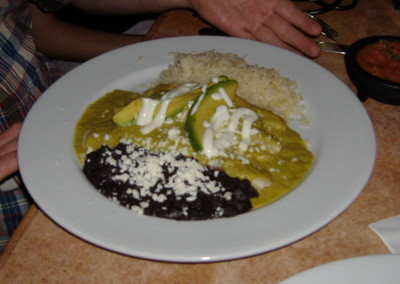 Shrimp Enchiladas - Greg's trying to be a Seinfeldian hand model again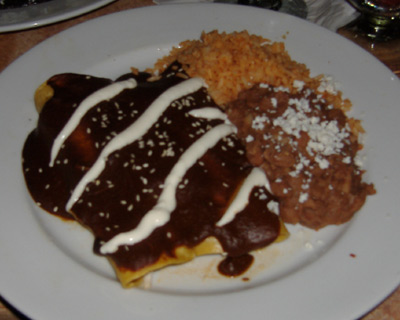 Mole Oaxaqueña - Ed explained that the recipe for this mole sauce came while him and Gabbi were visiting a family in their house in Oaxaca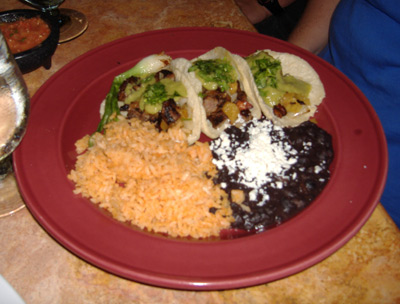 Steak Tacos
UPDATE (August 20, 2006):
Stopped by Gabbi's yesterday for a very quick, impromptu lunch. Just ordered a bowl of soup and one of their appetizers. The pozole soup comes with a side plate of fresh onions, cilantro, cabbage, and lime to add to the soup as you desire. Also found out yesterday that in addition to their flan and ice cream brownies for dessert they now have
tres leches
and deep-fried ice cream.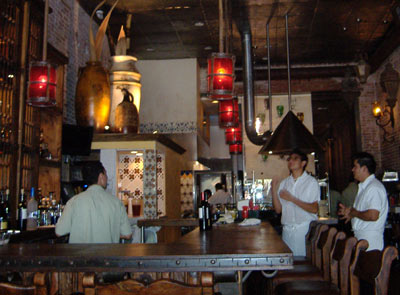 Another interior shot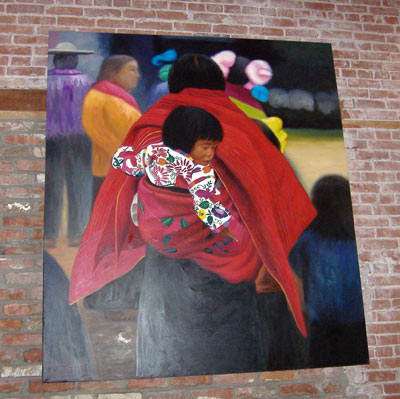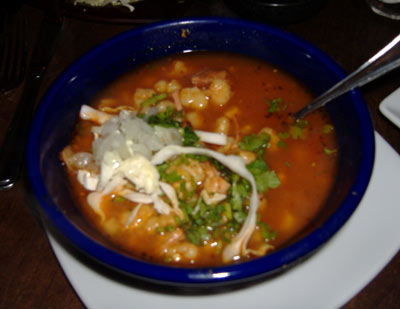 Pozole Soup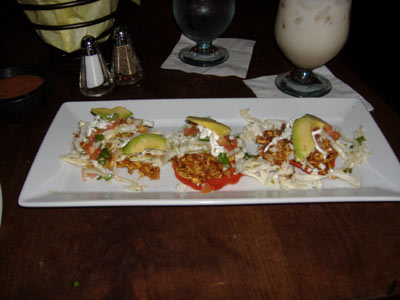 Mini Mole Tostaditas
UPDATE (August 29, 2006):
Went to Gabbi's again for a quick dinner after work and found out some helpful information. They are going to be closed September 1st through the 3rd for the Orange Street Fair and re-open on the 4th. On the last Saturday and Sunday of September they are planning on being open for breakfast then may be open on Sundays from that point on.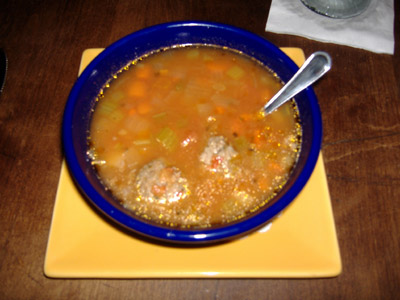 Albondigas Soup
Gabbi's now makes tortillas fresh on the premises: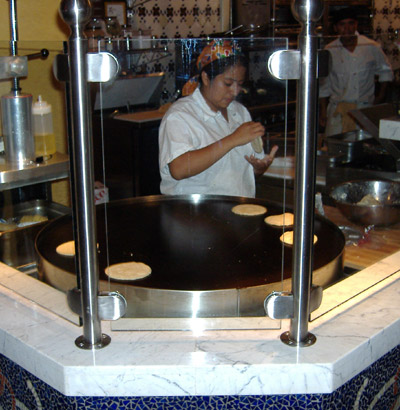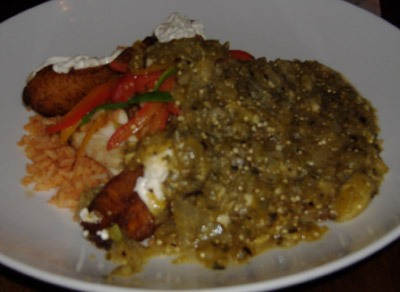 Tilapia
This time I tried their new deep-fried ice cream even though it has almonds in it (which generally don't agree with me) and it was perfectly fine. It was the only deep-fried ice cream I've ever seen that was in a cylindrical rather than a spherical shape. They are still going to be developing their dessert menu some more as well as their overall menu and Ed outlined some more ambitious plans they have that will be implemented over time.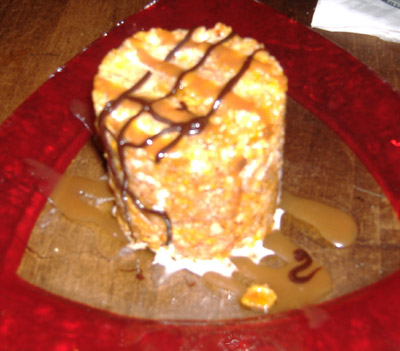 Deep-fried Ice Cream
Ed also said he's considering not putting up a sign out front because several people have told him they thought it was kind of cool having to find the place only by clues given to them by other people, as though they were on a scavenger hunt. The other thing I learned is that they are actively developing their restaurant's website.
IMPORTANT NOTE:
Since this review we have covered Gabbi's several more times. Click
HERE
or on the "gabbi's" label below to see our numerous entries and better quality photos: