Date of Visit:
August 5, 2006
Tacos Acapulco
1535 S Standard Ave
Santa Ana, CA 92707
(714) 836-0106
Listing on Yahoo! Local
Listing on Ask.com's Citysearch
No known official website, although
tacosacapulco.com
may be it, but it doesn't mention this location.
Tacos Acapulco is one of the places I had in mind when I started this blog. Just seeing it made me want to keep, and also share, a photo record of all the exotic-looking Mexican restaurants I had been frequenting. As you can see, at Tacos Acapulco they even paint the wall surrounding their parking lot. Maybe this is how
Wyland
got his inspiration.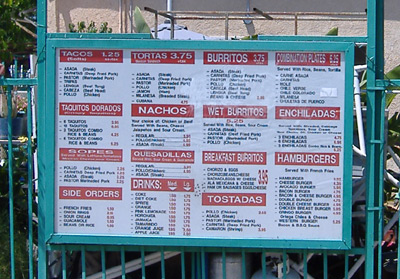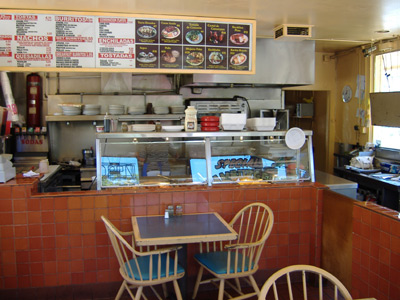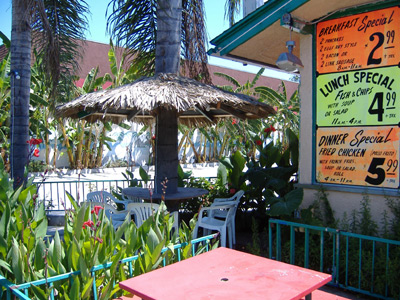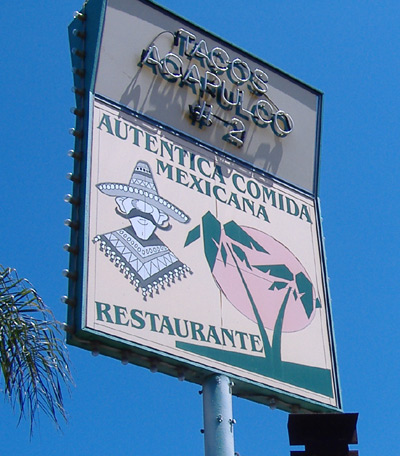 They even have food there: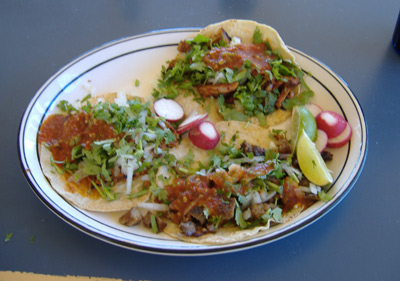 Asada, pollo, and
al pastor
tacos
Tacos Acapulco earns a four Speedy Gonzales rating: