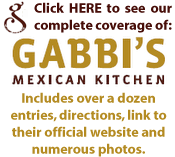 Stopped by Gabbi's (Zagat-rated for 2008 as the best Mexican restaurant in the Greater LA area) today for lunch. I like how when I go every month or so there's usually a new item or two to try. Today they had at least four new items. Ordered the shrimp and crab chile relleno, (a special item for today) then found out they were sold out due to its popularity. So on co-owner Ed Patrick's suggestion I tried the Enchiladas de Langostino and Cangrejo (lobster and crab crepes in pipían sauce), a new item that recently appeared on their regular menu. This was one of the few Mexican seafood enchiladas where all the component tastes actually worked well together and there was plenty of the pepita sauce for me to scoop up with my corn chips.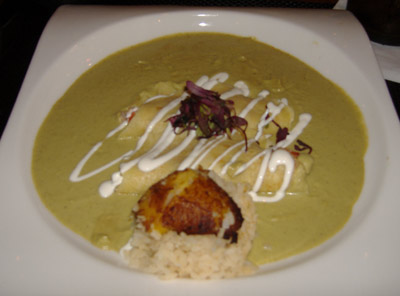 For dessert I finally got to try their
tres leches
, the Mexican dessert comprised of a sponge cake soaked in three different kinds of milk and served in a cream sauce and chocolate sauce with a chilled strawberry on top. And I was told that an apple cobbler would be premiering tonight as a new dessert item.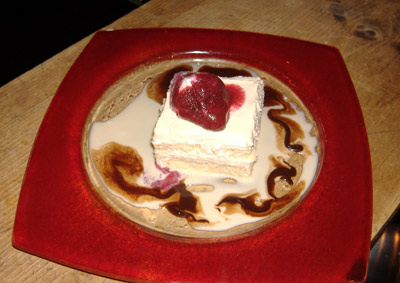 And there's still no sign out in front of Gabbi's kitchen . . .
Click HERE
or on the "gabbi's" label below to read our extensive coverage and to view plenty of photos of their food (including photos that are much better quality than the ones in this entry) and their still signless exterior: