Date of Visit:
September 29, 2007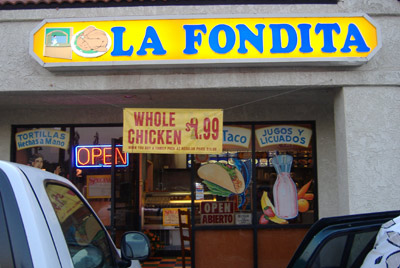 La Fondita is a place I saw last year when covering another Mexican restaurant in Placentia. I made a mental note to myself to go and eat there sometime and a year and a half later I finally made it back. Of course, one of the things that caught my attention back when I first saw them is their very colorful storefront.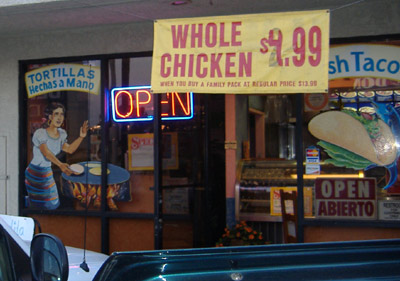 This visit was with my friend James and his son Thomas, who has a real love for corn chips. You may remember them from other reviews. Lori was out of state on a family emergency.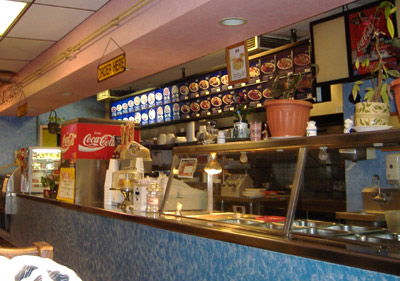 One thing I liked about their salsa bar is that they have watermelon slices in it, a fact I took advantage of several times. Why can't more salsa bars be like this one?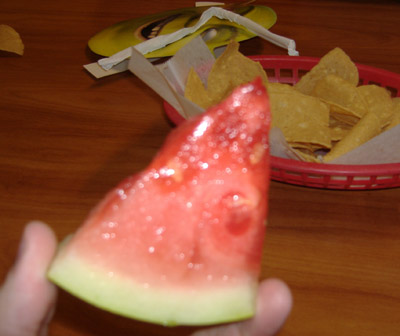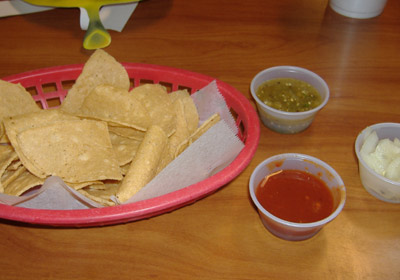 James ordered the Chicken "Guaca-Taco" Platter, which is probably what I'm going to get the next time I go. These are made with hand-made, somewhat thick corn tortillas, roasted chicken breast, fresh onions, cilantro, and guacamole.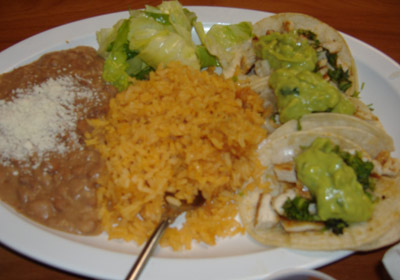 I had ordered one chicken taco
a la carte
to go with my
Caldo de Res
(Beef soup), but my taco was lacking the guacamole, but it was still one of the best chicken tacos I've ever had.
My soup was in a hearty broth, with lots of cabbage, potatoes, onions, zucchini, and beef. Something to warm you up inside when the weather's cool outside.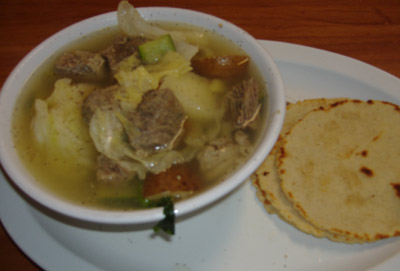 Thomas Shrek
The papaya shake I ordered was easily the biggest milkshake I've ever had. Probably a half-gallon of frothy, "papayan" goodness.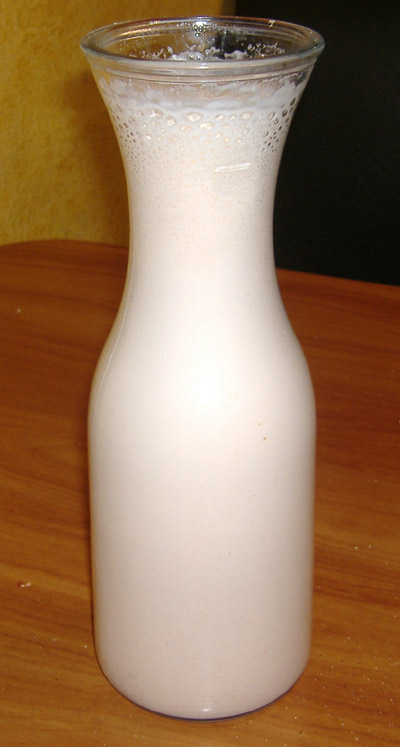 The service was slow but the food was worth it when it finally came. I suspect they are not always this slow. For now La Fondita gets a tentative 3¾ Speedy Gonzales rating: