Date of Visit:
January 14, 2006
2970 W Lincoln Ave
Anaheim, CA 92801
Listing on Yahoo! Local
No known official website.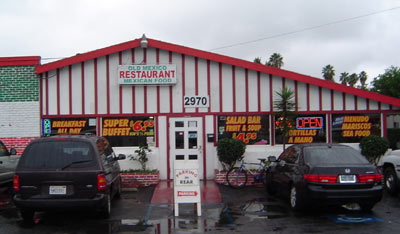 My brother and I stumbled onto this place after we went to another restaurant and found out they didn't take credit cards. Well, Old Mexico takes credit cards. They even took mine. That's about the only thing up-to-date about this place. Everything else is good old-fashioned Mexican home cooking.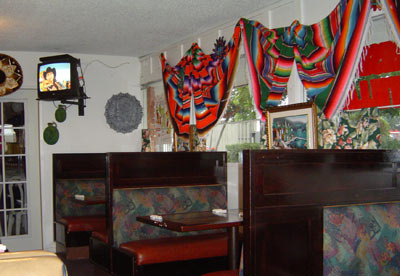 The only empty tables in the whole place
I ordered the #18 plate,
Costa de Azul
, which consisted of bacon-wrapped shrimp which were excellent and made great custom-made taco stuffings. This is another place that is so authentic that they get thrown off when a gringo comes in and asks for corn (not flour) tortillas. The waitress, instead of asking if I would like corn or flour tortillas, simply asked, "You want flour tortillas, right?" "No, corn would be fine." Then when she summed up the order she again asked, "Flour tortillas, right?" "Corn will be fine." "Oh, right, corn." I wasn't too surprised when the food came . . . with flour tortillas. I decided not to ask for them to be switched to corn tortillas.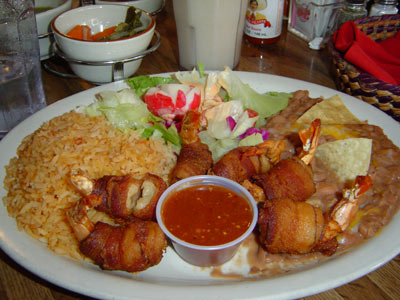 Old Mexico has a buffet which I promised the waitress I would try on my next visit and a lot of other patrons there were taking advantage of it . . . and on my third visit I'm going to try that omelette my brother ordered.
Overall, Old Mexico earns a four Speedy Gonzales rating: