Is Mexican food good for you?
Just found this article on Yahoo! News about how the capsaicin found in jalapeno peppers may cause prostate cancer cells to "commit suicide:"
Chili's Heat Kills Prostate Cancer Cells
Shortly after that I found this article by Rick Bayless, who runs two Mexican restaurants in Chicago, about how he stays lean and fit even though he's eating all the time and even though much of what he is eating is Mexican food. I can relate to a lot of what he says, especially the part about watching Gilligan's Island re-runs.
Rick's Secrets to Good Food and Healthy Living
Rubio's Update
Went to the Rubio's at Harvard and Main in Irvine for lunch and got their featured crispy shrimp taco platter and added a carnitas street taco. Noticed they still have Vanilla Coke there even though it is no longer available on store shelves so if you like Vanilla Coke keep in mind it may be at a Rubio's near you.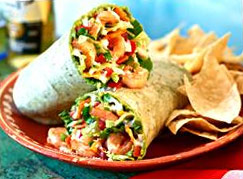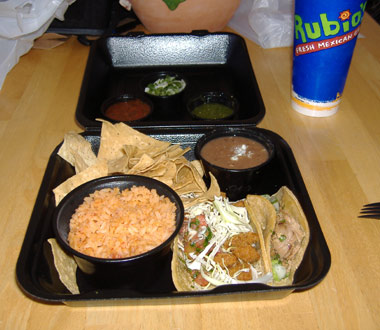 Upcoming Restaurants
Hoping to hit Taco Mesa in Ladera Ranch soon, Cafe El Cholo in La Habra, and Agave Mexican Grill in Rancho Santa Margarita soon. Who knows where fate will actually lead me though. And I'm always open to suggestions. For tomorrow I am planning on staying true to my Irish heritage and getting a Shamrock Shake from McDonald's and watching Darby O'Gill and the Little People.