1768 Newport Blvd
Costa Mesa, CA 92627
Listing on Yahoo! Local
Listing on AOL CityGuide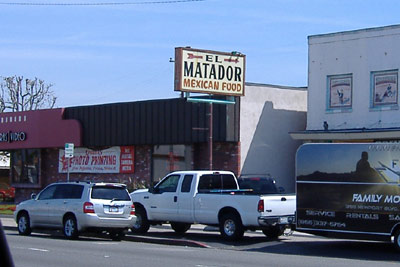 (For an UPDATED take on El Matador with photos of their recent renovation please
CLICK HERE
to read
El Matador - Review #2
.)
A reviewer at this restaurant's Yahoo! Local page says, "Don't let the location in an old storefront next to a tire dealer put you off . . . " and the guy who told me about it says, "Don't be frightened by the horrific decor from the outside...." When I got there I could see what they were getting at. The door to the restaurant almost seems like it could be a side door to the tire store, they are that close. There are a couple of parking spaces right out front but I went into the alley and parked by the carpet store.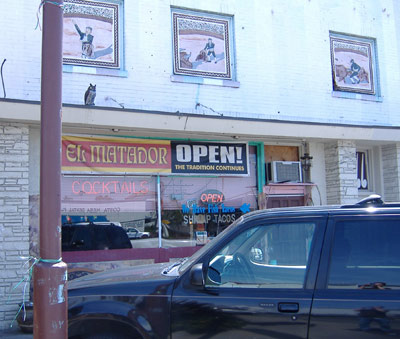 If you like old school El Matador has a corner on old school. They have changed hands a number of times in forty years but have apparently always kept the decor largely the same. I was tempted to bash open a few of the piñatas hanging from the ceiling but I restrained myself. Their front window advertises that they serve fish tacos which any Mexican restaurant feels like they need to advertise nowadays to stay relevant but I don't think customers patronize El Matador for temporal relevance but for familiarity.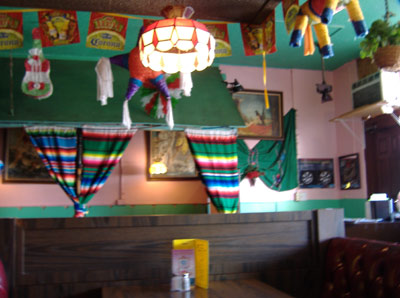 Guess this particular meal was somewhat of a brunch because I ordered chorizo with potatos and eggs. I'm a sucker for a good chorizo meal. Reminds me of the times when my dad would cook it up on Saturday morning while I was watching cartoons (Hong Kong Phooey!) and the aroma would permeate the house. El Matador's chorizo was probably the closest approximation to those childhood memories I've experienced in a long time.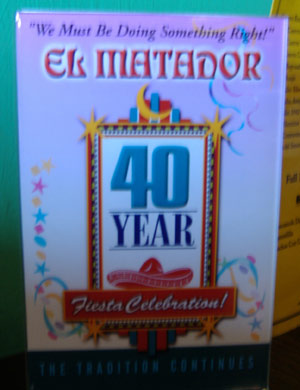 El Matador gets a three and a half Speedy Gonzales rating:




---
View the complete photo album (24 photos so far) at
flickr
.